Still Life Photography Metaphors
I'm one of those people who makes a metaphor out of everything I see and experience. Seeing faces in clouds, a deep existential meaning in the trees and how they bend, the trying to find the deeper meaning in the way the every day mundane – it's all soul juice to me. However, I've learned that when I try to express these things in words, that's when I lose people. That wide eyed, OMG, here she goes off into the ethers type stare. I feel like everyone must be thinking exactly what I'm thinking, but I am usually so very very wrong. A black sheep? A goose among ducks? See? I know that I'm not the only one who thinks in metaphors. Anyway, long story short, the reason I call myself a storytelling photographer is that I like to express in images the metaphors that I just have a hard time using my words to say.
If you are a metaphor person who struggles with expressing their inner content, you may also find that your voice can be expressed in other creative applications. For me, it's photography. For you, maybe it's collage, or painting, or working in clay. You have to find some healthy way to express those little meanings you would otherwise squelch. The squelching of your expression is a quick path to a life of misery and dismay.
As a specialist in portrait and lifestyle photography, I'm used to using people to express ideas and feelings in more of a dramatic fashion through imagery. Recently, I am finding a great deal of catharsis and fun in expressing metaphors with Still Life photography. It's one of those things you can just get lost in doing in the quietness of a small back bedroom at any time of day or night with stuff you find lying around the house and garden. For instance, these bottles were in the kitchen and the grate I used to shoot them on was out in the garden. You can find stuff to shoot everywhere. Now that I've moved to Ukiah, Still Life Photography is going to become more and more of an obsession.
Here, the bottles seemed to lend themselves easily to anthropomorphic transformation. I was just having fun moving stuff around to see how it would behave in the light. For me, making a story makes it a lot like playing with dolls as a kid. Except you wouldn't give your children glass to play with, now would you? I didn't think so. Anyway, there's a metaphor in there somewhere. What do you see?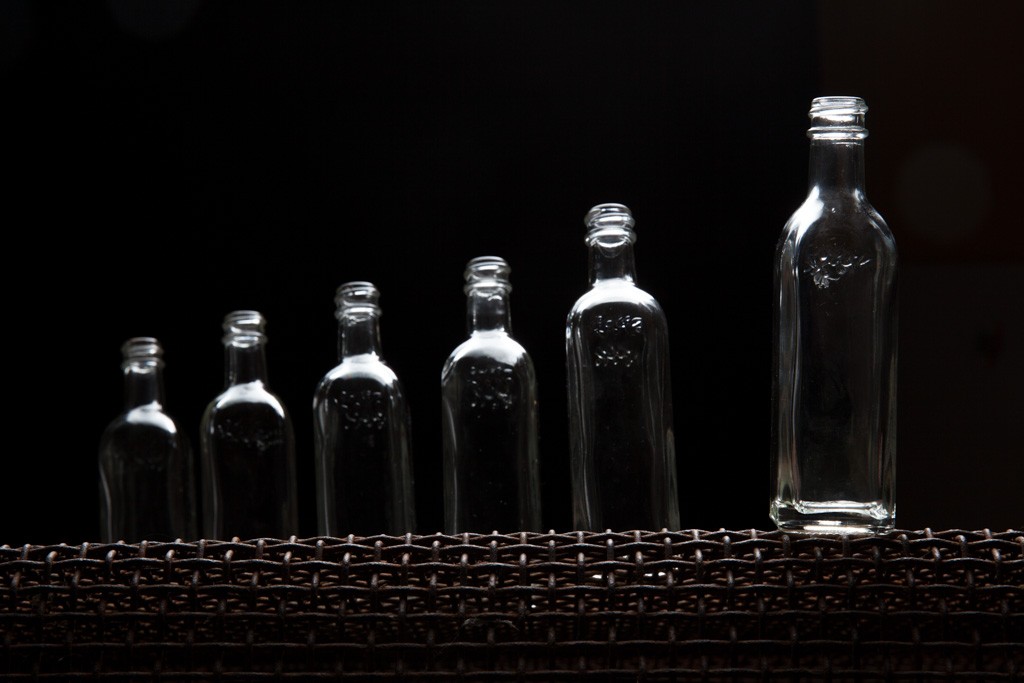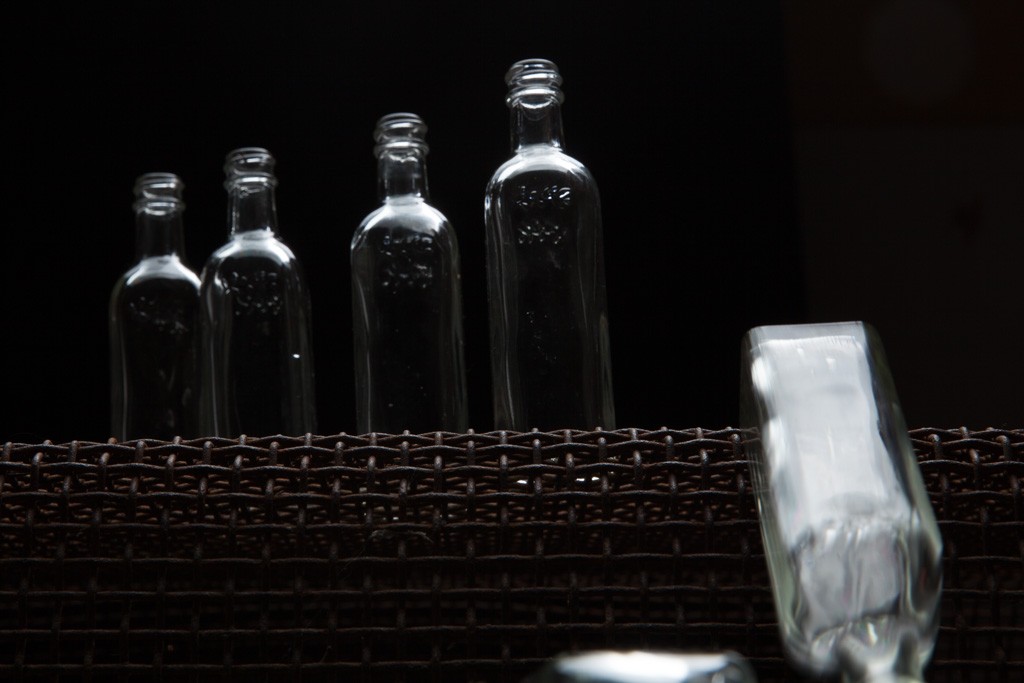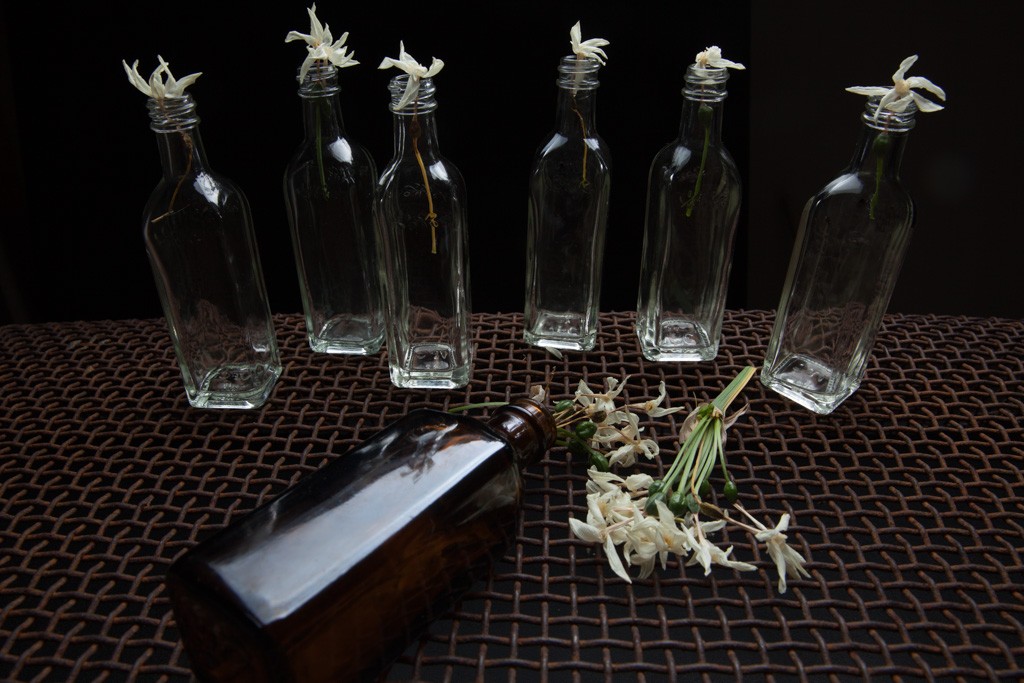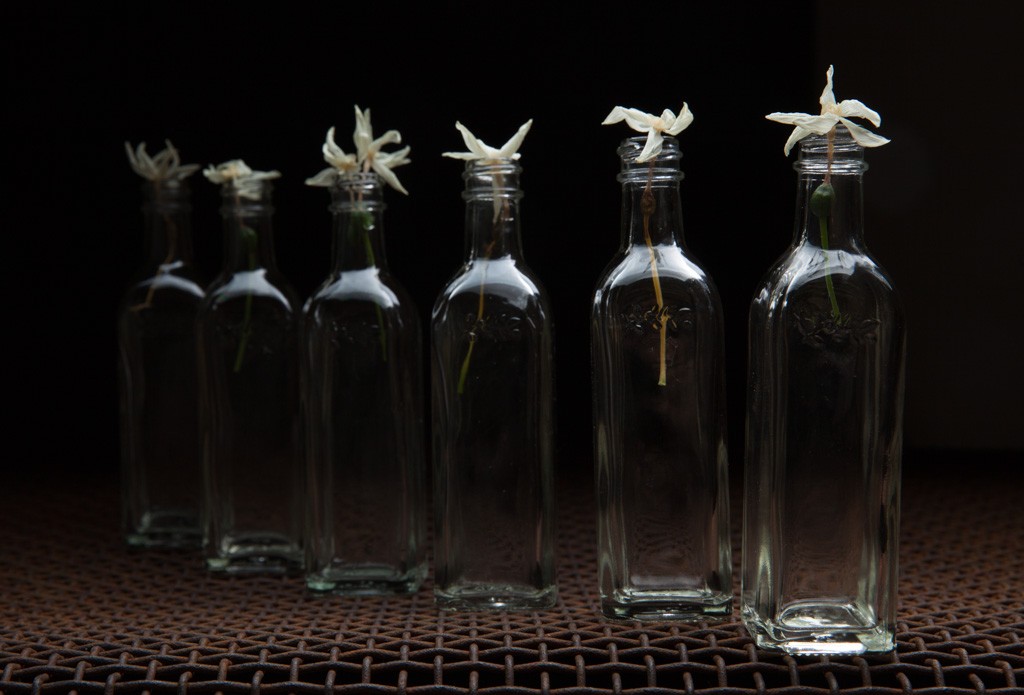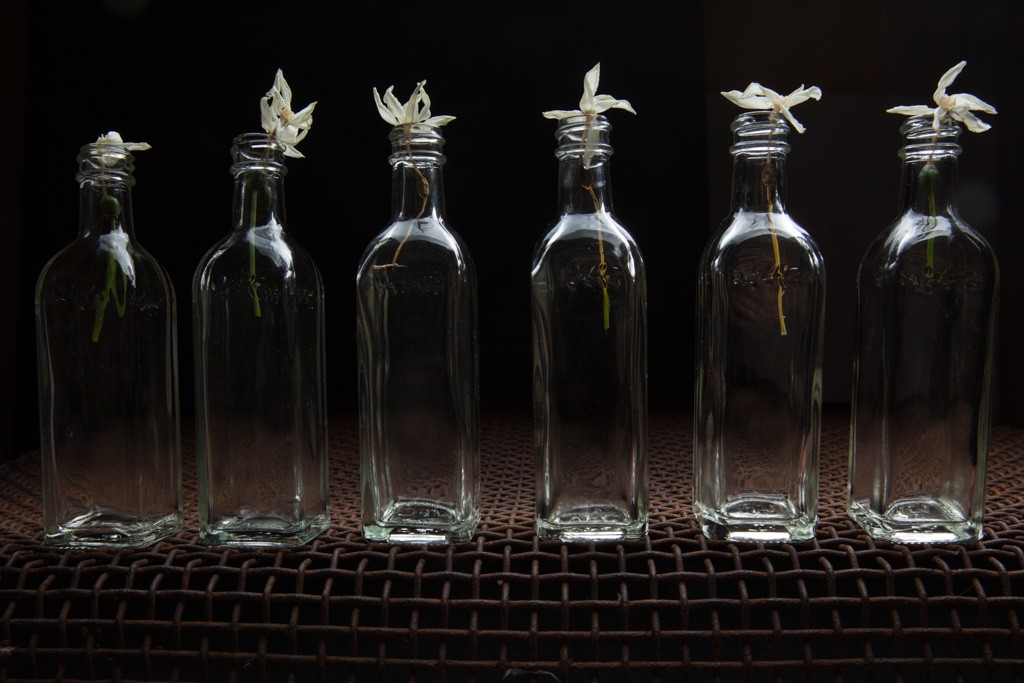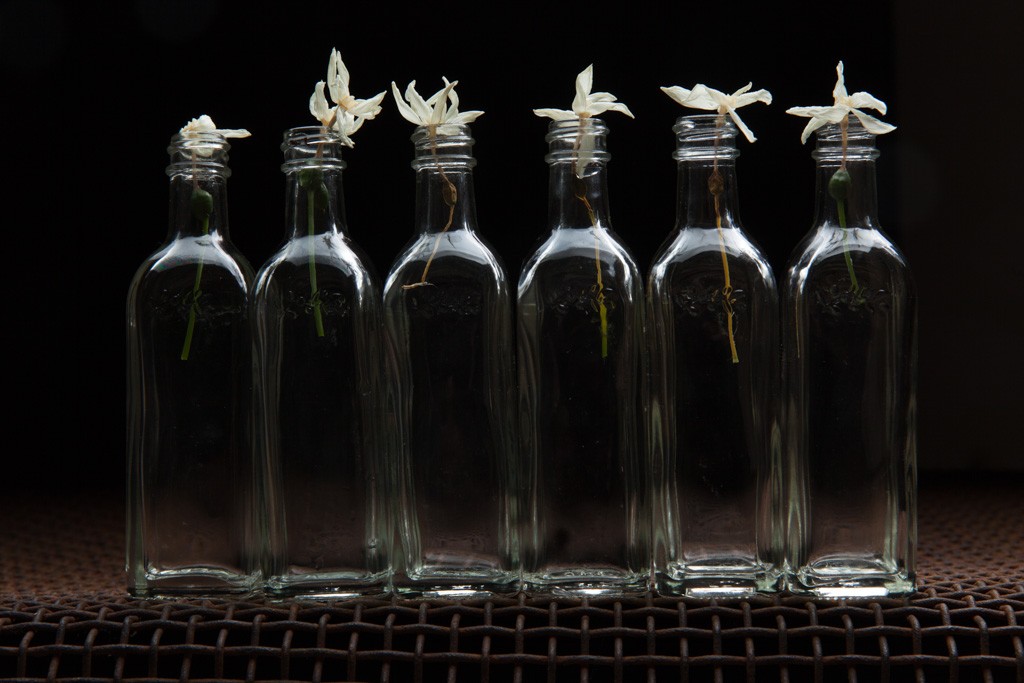 For Techies: One speed light in a 28X28 Westcott Apollo softbox above and behind the bottles. 24X70 2.8 lens so I could get some wider angle imagery.