Why I Shoot Headshots In Horizontal Orientation
Ok, confession, I don't ALWAYS shoot my headshots in horizontal orientation, but I do shoot most of them that way. Orientation matters when you are shooting professional portraits because you need to use them in so many ways. If you are trying to build your business using social media, you need portraiture that says you are a professional. It needs to brand you and say what you want it to say. There are many ways to make a picture, from dramatic lighting and dramatic backdrops to just a nice clear picture on a plain neutral background (such as the one in this example). One thing that is important in any kind of headshot is whether the portrait was taken in such a way that you can crop it as you need to.
Social media and marketing collateral formats are not a one size fits all thing. You will need to be able to crop your pictures to fit Facebook, LinkedIn, Twitter, About Me, and any other myriad of social media outlets. This is my speciality. I shoot with cropping in mind. To get the most bang from your buck out of one single headshot, it needs to be shot to be chopped. I made a little collage of various crops from the same picture. The original image is bottom left so you can see what I had to work with.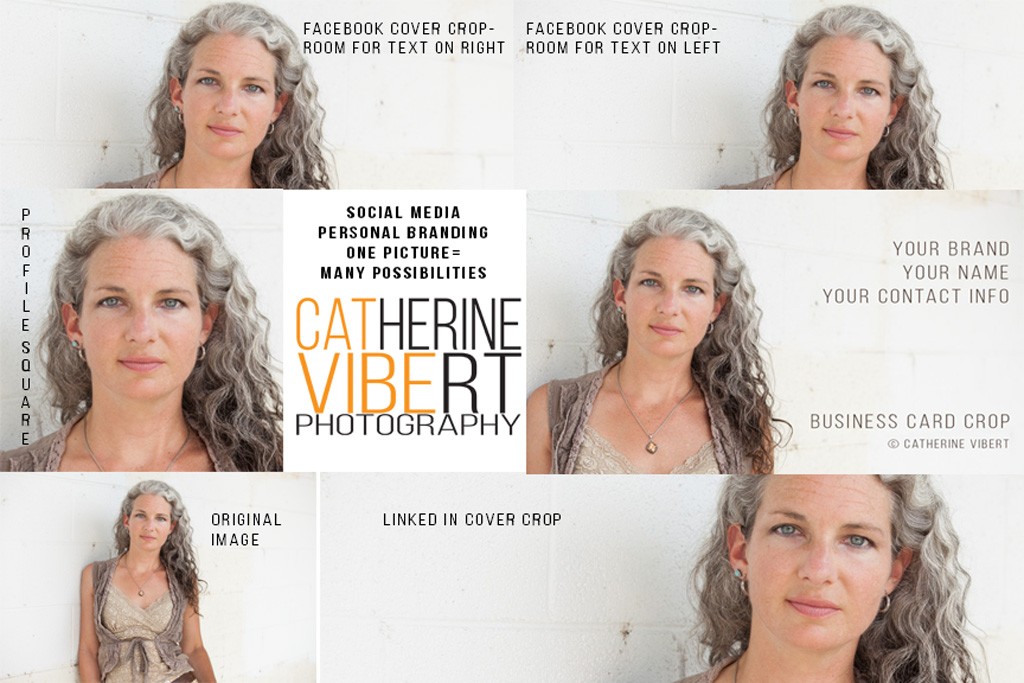 My very favorite crop of all is the Magazine Cover Crop. I like to imagine my subjects on the covers of magazines, so I photograph everyone as if they are going to be featured that way. It's important to leave space for text and a big fat masthead. Or at least most of the masthead. I've always loved the look of the masthead text dropping behind the picture.
Oh, and yes, the photographs I shot of Melissa really are getting her roles in the movies.
When my photographs get you work, in whatever your field is, I am a happy woman.
[tg_button href="http://catherinevibert.com/contact/" align="center"]YOU FEEL COMPELLED TO GET SOME HEADSHOTS NOW[/tg_button]