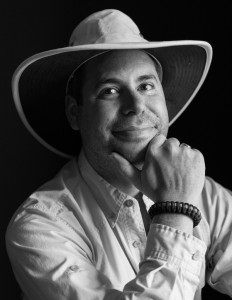 Meet Cliff Hotchkiss, photographer, educator and owner of Wanderlust Photo Tours, a globe trotting photo experience for people who want to travel in style while focussing on playing and learning and getting great shots in exotic places. I first met Cliff a couple of years ago when I was shooting for the I Am Equality campaign that was done at a local studio. Cliff set up the lighting for me so all I had to do was come in and shoot. It turns out that Cliff is really good at all those little lighting details like ratios and stuff. Cliff, as it happens, is an photography educator and owner of Wanderlust Photo Tours. As his tours boast a 4:1 Guide to Student Ratio I am the lucky person who gets to come along with him to guide and assist on photo tours that book more than 4 people. Obviously I have a vested interest in his success. These are truly luxury tours with destinations planned for Ireland, Bhutan, Africa and more. All levels of photography expertise are welcome to come on these tours, from beginner to advanced. Cliff has each tour plotted out in luxury and style, so you get to experience the vacation of a lifetime, while learning more about photography. If you want to come with us to the beach, scroll to the end of this post to find out more.
Cliff grew up with none other than Sally Mann as his babysitter. And no, I don't believe that Cliff was one of 'the' children in Sally's vitae. Never-the-less, she influenced Cliff and it was one of the reasons he decided to pursue photography as a career path. That and a lifelong love of the arts. Cliff also serves as a board member of the Lake Eden Arts Festival (LEAF).
All that being a photographer stuff did not make him a selfie photog, however, and he was greatly lacking in some professional portraits — business headshots that would suit his brand. Enter his handy, trusty co-guide (me), and some creative fun and voilá, a few great business headshots are born. I do like this one for its storytelling capacity.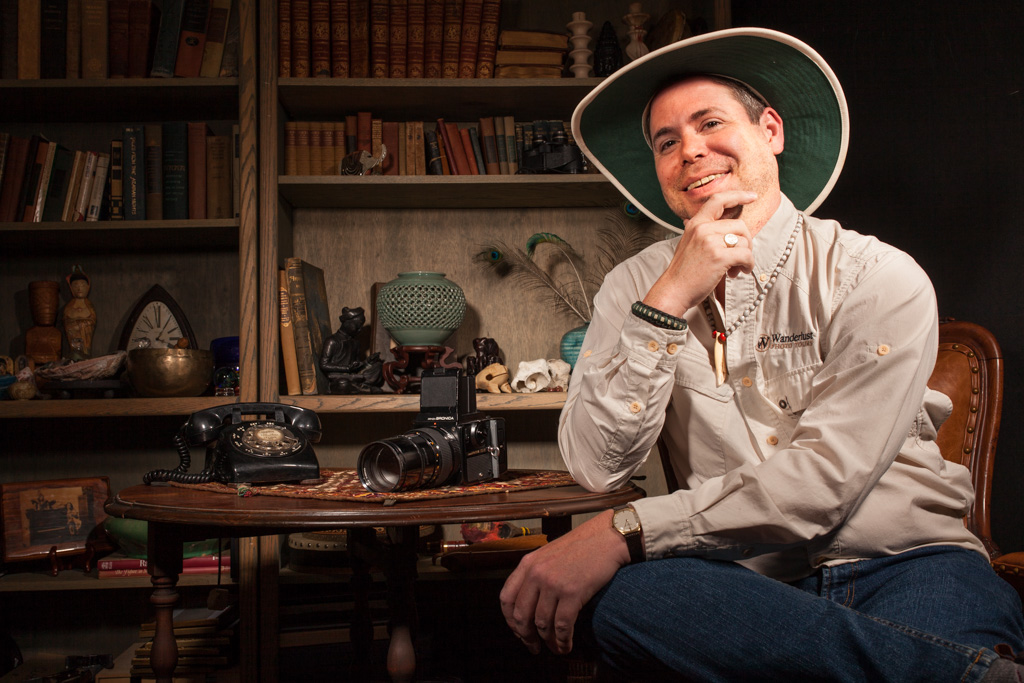 It's never enough for me to just shoot in one style. I like to play around with different lighting styles and different sides of the face, black and white, color, all kinds of stuff. For me, it's like playing with a box of colors, for you, it means you get to choose what you love best. I kind of love these two. Very different expressions.
And then there is this one, which is probably the clearest rendering of his name tag, and is a nice smiling picture for all of his social media needs. Being a lover of vintage photos, I processed one version in Alien Skin Exposure 7, using the Wet Plate pre-set. I love what it did to the picture.
BUT YOU SAID WE COULD GO TO THE BEACH?
Oh yes! Here is the information:
When: April 19-25, 2015
Where: South Carolina, at a very special luxurious private beach house adjacent to Huntington Beach State Park
How Much: Less than $1000 for a single room, and less than $750 for double occupancy. Because those are the prices, and there has been a cancellation, and there are suddenly three spots left, so you get to come at 10% off those prices!
Who will be there: I WILL! And Cliff too. We will be your guides teaching landscape, editing and portrait techniques, while taking you all over the place to get great shots.
Sign up, view the itinerary and find out all about it by clicking here.
Meanwhile, please enjoy this image of Surfside Pier I made a few years ago while visiting down that way. You can get shots like this too, come with us!
Thanks for reading!